Welcome to "Haus am Wald"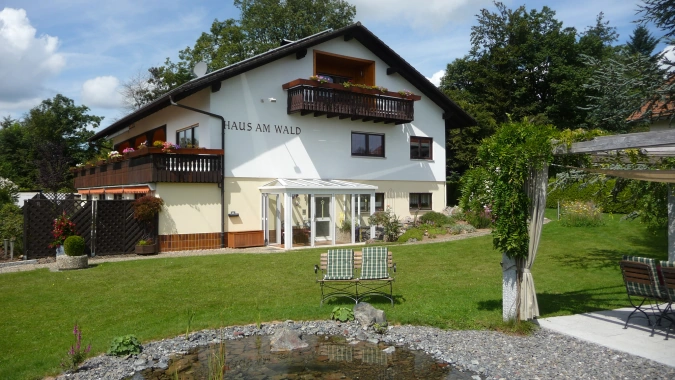 We welcome you to our small non-smoking boarding house in quiet location.
We are very happy that we are allowed to accommodate guests in our house again. Of course, we strictly follow the rules applicable to Covid-19 laws and we want to make your stay as pleasant as possible.
Before your planned stay, please get informed about the current situation in the district and the rules that apply in Baden-Württemberg; especially regarding to the necessary evidence for "vaccinated", "recovered" and "tested" people.
Sincerely Yours Family Reiche